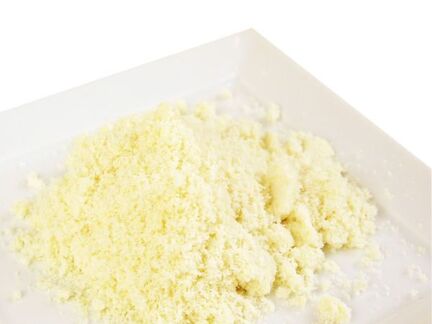 ALMOND FLOUR 2 kg
€ 50,96
€ 39,61
Item number: MK11029
Finely ground almonds

Prices are incl. VAT
Description
Food information
Very finely ground almonds for baking and cooking.
These almonds were cold pressed fresh from the harvest and not roasted. Then the almonds were finely ground. So you can use the almond flour as a gluten-free substitute for baking flour.

In addition to recipes that explicitly contain almond flour or almond meal, you can use this almond flour to replace up to 20% of regular baking flour. Your finished product has an excellent aroma and taste.

Almond flour contains valuable minerals such as magnesium, manganese, zinc, iron, fluorine, potassium and copper, as well as the vitamins biotin, vitamins A, B1, B2, B6, E, pantothenic acid and folic acid. The vegetable protein contains essential amino acids but no gluten.

Ingredients:
Almond. May contain traces of nuts, e.g. hazelnuts.

Shelf life:
at least 6 months after delivery of the goods
| | |
| --- | --- |
| Nutritional information | per 100 g |
| Energy | 2601 KJ / 621 kcal |
| Fat | 55 g |
| of which total fatty acids | 4,2 g |
| Carbohydrates | 9 g |
| of which sugar | 4 g |
| Protein | 19 g |
| Salt | 0,1 g |