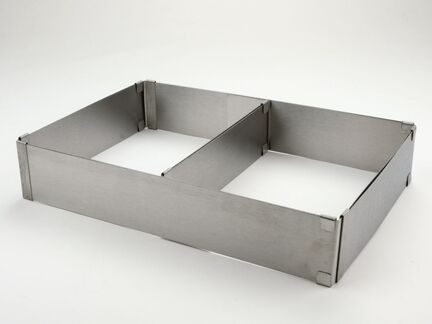 Baking frame adjustable 5cm high
€ 18,13
Item number: 303010875
Weight: 0,2 kg.
Prices are incl. VAT
Rectangular frame for baking cakes, biscuits, pizza, etc. It includes a centre piece that allows you to bake two different cakes or pizzas at the same time.

Infinitely adjustable
Height: 5 cm
Width: 18.5 cm to 34 cm
Length: 27.5 cm to 52.5 cm
incl. partition
Material: stainless steel
Dishwasher safe.