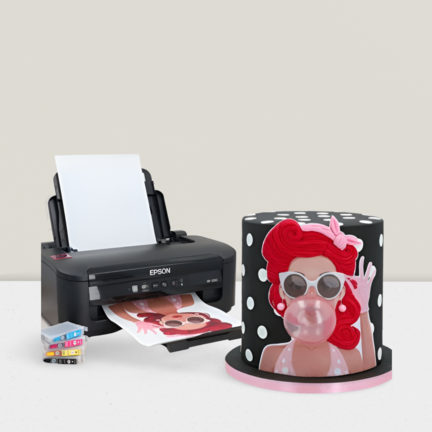 Certified sugar printer complete-set E
€ 301,51
€ 254,84
Item number: 31617
Print edible decorations yourself

Unfortunately, the item cannot be purchased, as there are no more in stock
Weight: 8,52 kg.
Print your own edible designs yourself. With the certified food printer you are on the safe side.

The printer complies with regulations for use with food. This has been tested and certified. The cartridges supplied are filled with food coloring. These are NOT setup cartridges with a low filling quantity, but fully filled food ink cartridges from our range. The print result is perfect. Replacement ink cartridges are of course available in our shop.

This set also includes 25 sheets of fondant paper in 20x30cm format.

Print your own motifs on fondant paper, wafer paper or transfer foils. The printer can be controlled via WLAN or USB cable (not included).

Please note the Information on WEEE (Waste Electrical and Electronic Equipment).

Det vil måske også interessere dig