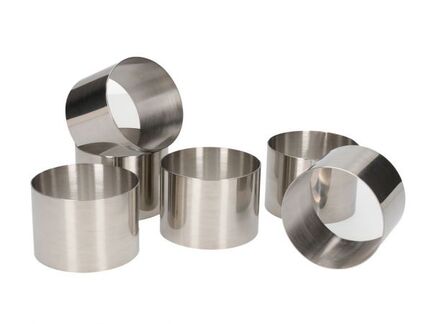 DESSERT RINGS - Cake Masters
€ 20,81
Item number: 11253
Weight: 0,59 kg.
Prices are incl. VAT
Description:
To assemble desserts or small cakes: fill the dessert ring layer by layer. Cool or freeze the dessert. Then heat the ring slightly to more easily remove the dessert from the ring.
TIP Put our cake edge foil in the dessert ring. This can make it easier to get the dessert out of the ring.


Diameter: 7.5 cm
Height: 55 mm

Material: stainless steel
Dishwasher safe
Contents:
6 pcs. dessert rings