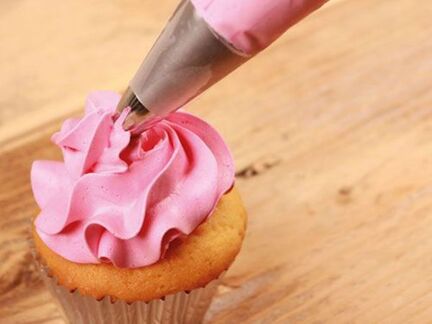 Disposable bags large 10 pieces
€ 2,41
Item number: 10087
Volume discount
When purchasing 5: € 2,04
When purchasing 10: € 1,77
Weight: 0,18 g.
Prices are incl. VAT
Disposable piping bags
Length: 50cm
Quantity: 10 pieces
The bags are closed at the bottom and can therefore be cut to size as required. It is therefore also possible to work without a nozzle attachment. Due to the robust design, very solid masses can also be garnished with these bags.
If handled carefully, the bags can easily be used several times.
Det vil måske også interessere dig