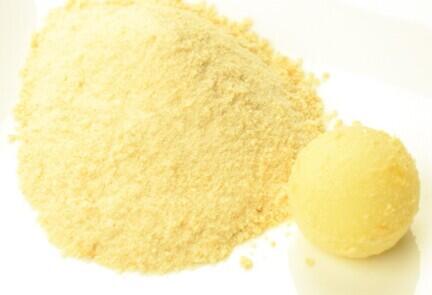 FRUIT POWDER LIME 100g
€ 5,97
Item number: MK10042
Weight: 0,1 kg.
Prices are incl. VAT
Description
Ingredienser og Ernæringsindhold:
Aromatising spray-dried fruit powder. Natural taste and colour. 1000g fruit powder correspond to 5000g fresh fruit.
Suitable for refining creams, fillings, ice, pastries, desserts, for tasting and colouring of glace and fondant, for colouring of marzipan decoration as well as pralines.

Ingredienser:

Glukosesirup, limejuicekoncentrat, antiklumpningsmiddel: E 551. Kan indeholde spor af gluten-, soja- og mælkekomponenter.
Ernæringsindhold:
Tellene er gennemsnitsværdier og er udsat for naturlige udsving referencebeløb.
Indhold pr. 100 g
| | |
| --- | --- |
| Energi (kilojoules) | 1298 KJ |
| Energj (1 kcal = 4,1868 kj) | 310 kcal |
| Fedt | 0,1 g |
| Hvoraf mættede fedtsyrer | 0 g |
| Kulhydrater | 75,3 g |
| Hvoraf sukker | 17,8 g |
| Protein | 0,9 g |
| Salt | 0,0 g |