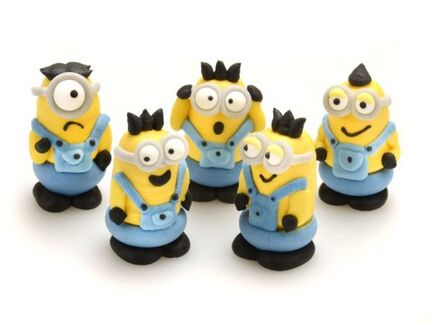 Minions sugar decorations 5 pcs.
€ 7,93
Item number: 13871
Edible figures made of fine sugar

Weight: 0,1 kg.
Prices are incl. VAT
Description
Food information
The Minions are on the loose! Simply incorrigible: Kevin, Stuart, Bob and their friends decorate your biscuits and are great fun - not just for kids. These unique, handmade characters are made from the finest sugar pulp.
You receive 5 sugar people
Diameter: approx. 25 mm
Height: approx. 45 mm