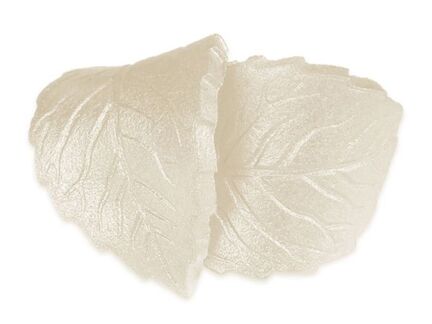 PEARL SPRAY WHITE 100ml
€ 12,58
Item number: 11212
For glittering effects



Weight: 0,12 kg.
Prices are incl. VAT
Description
Food information
Safety instructions
High-quality colour spray with glitter effect for spraying marzipan, fondant, sugar, cakes and chocolate. The colour spray is very economical. A little colour on the surface is enough to obtain an impressive colour with great light reflections.
Quantity: 100 ml spray can
Please pay attention to the safety instructions when buying spray cans.
Due to the spray mist, we recommend using it in well-ventilated rooms or outdoors. We recommend wearing a face mask.

Ingredients:
Alcohol; Propellant: E 943a, E 944, E 943b; Shellac E 904; Water; Colouring agent: E 171 Maximum dose: Do not spray the surface for more than 60 seconds/kg. We recommend to wait at least 1 hour before consuming the treated product (REG.EU.1333 / 2008).
Nutritional information:
100 g contain on average:

Calorific value 2701 KJ / 652 kcal
Fat 0 g
of which total Fatty acids 0 g
Carbohydrates 0 g
of which sugar 0 g
Protein 0 g
Salt 0 g
Information about spray cans
Hazard and safety information for all spray cans in our range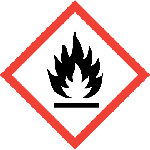 Hazard statements
- Extremely flammable
- Container is under pressure
- Explosive mixtures may form in inadequately ventilated spaces.
Safety instructions:
- Protect from sunlight and temperatures above 50°C.
- do not open by force or burn, even after use
- Do not spray on a flame or a glowing object.
- keep away from sources of ignition - do not smoke
- keep out of the reach of children
- discard container only when completely empty
- Do not spray into eyes
- avoid excessive use
- do not inhale vapours directly
- use only in well-ventilated areas
- the product sprayed with food spray must rest for at least 1 hour before it can be eaten