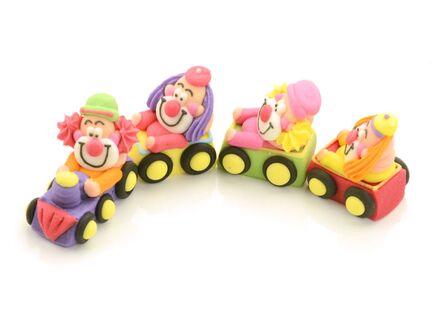 Sugar decoration clowns on the train set of 4 pieces.
€ 7,36
Item number: 11926
Edible figures made of fine sugar

Weight: 0,1 kg.
Prices are incl. VAT
Description
Food information
You get 4 clowns in a train consisting of a locomotive and 3 carriages.
length: each approx. 40 mm
width: approx. 25 mm each
Height: approx. 35 mm each.