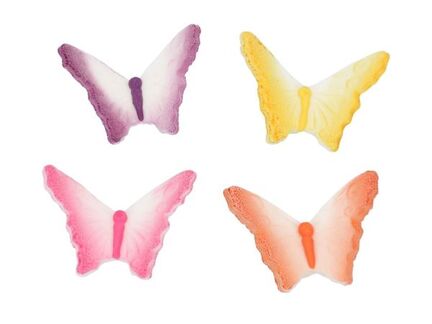 Sugar decorations Butterflies small 8 pcs.
€ 6,32
Item number: 17624
Edible figures made of fine sugar

Weight: 0,1 kg.
Prices are incl. VAT
Description
Food information
Turn your cakes and cupcakes into a beautiful flower bed with these cute butterflies and some of our sugar flowers. The colourful figurines are made from high-quality sugarpaste and are handmade with attention to detail.
You get 8 butterflies in pink, purple, red and yellow.
Length: approx. 38 mm
width: approx. 27 mm
Height: approx. 12 mm
Det vil måske også interessere dig