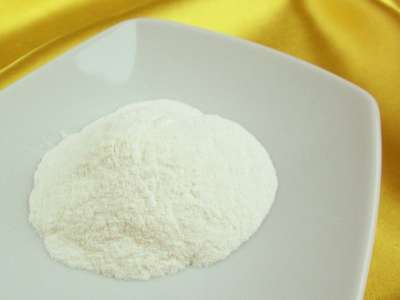 Xylitol Birch sugar 2,0 kg
€ 26,73
Item number: 14897
Sugar substitute from natural source



Weight: 2 kg.
Prices are incl. VAT
Description
Food information
What is xylitol?
Xylitol is a naturally occurring sugar alcohol. It can be formed in plants as well as in the human body. Xylitol is a sugar substitute of natural origin, mostly extracted and produced from corn, less often from birch bark. Our xylitol comes 100 percent from birch bark and contains 40 percent fewer calories than conventional sugar and also has a preventive effect against tooth decay.
Use of xylitol:
With our xylitol, the classic household sugar can be partially or fully replaced in the kitchen, whether for baking or cooking. As a low-calorie sweetener for drinks or as part of dental care: xylitol made from birch wood is the versatile favourite among sugar substitutes. Xylitol looks and feels like regular sugar. Xylitol tastes like sugar too! Unlike many artificial or natural sweeteners, this birch sugar leaves no unpleasant aftertaste.
Xylitol: an interesting story
The discovery of xylitol's interesting properties was pure chance. During the Second World War, sugar became a scarce commodity in Finland. In order to become as independent as possible from expensive sugar imports from all over the world, research was carried out into domestic natural products. The result was that a sugar-like product could be made from birch bark. Since then, birch forests have been an almost inexhaustible source of xylitol production. In modern times, xylitol is also produced from wheat or maize.
Benefits of xylitol:
In today's world, obesity and other health problems caused by poor diet are becoming more and more common. It is therefore becoming more and more important to replace sugar. To make the switch easier, you can gradually replace sugar with xylitol. For the first four weeks, it is not advisable to consume more than 20 g of xylitol a day, as excessive and unaccustomed consumption can have a laxative effect.
Xylitol can be used as a substitute for sugar in cooking and baking. It can also be used as a sweetener for drinks such as coffee and tea. Besides being an uncomplicated substitute for classic household sugar, xylitol is also very interesting in terms of blood sugar. Sugar and carbohydrate intake can have very different effects on blood sugar levels. Legumes and most fruits and vegetables have an even lower glycaemic index (GI) than whole grain products with a GI of 40. A low GI means that blood sugar rises more slowly and insulin is needed less. Xylitol causes blood sugar to rise much less than consuming an equivalent amount of classic household sugar.
Another interesting feature of xylitol is that, unlike conventional sugar, the bacteria in your mouth cannot use it. This eliminates the breeding ground for caries bacteria. It is therefore recommended to carry out a daily mouth rinse with xylitol, because xylitol also contributes to the mineralisation of the teeth.
Please note that for nutritional reasons this sweetener is not suitable for dogs and cats.
Ingredients:
xylitol.
Nutritional information:
100 g contains on average:
Calorific value 987 KJ / 236 kcal
Fat 0g
of which total fatty acids 0 g
carbohydrates 100 g
of which sugar 0 g
Protein 0g
salt 0 g