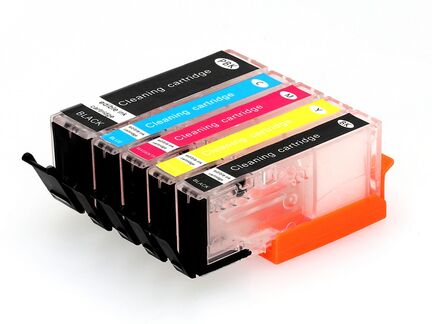 Cleaning kit for Sugar printer CLI571
€ 30,04
Item number: MK014933
Sugar Printer Cleaning Kit PGI-570-CLI-571
Unfortunately, the item cannot be purchased, as there are no more in stock
Weight: 0,5 g.
Cleaning cartridges for the certified sugar printer
If the print is defective and streaks due to contamination or blockage of the print head, replace the colour cartridges with the cleaning cartridges. If only one colour of your printer is affected, replace only this one cartridge. Print several pages of text and images with the cleaning cartridges. Then reinsert a complete set of colour cartridges.
Complete print cartridge set suitable for Canon printers using the cartridges with the number:
(Colours: black wide, yellow, blue, red, black): PGI-571 Bk | CLI-571 Y | CLI-571 M | CLI-571 C | CLI-571 Bk
Chip: yes; Design: 1x wide + 4x narrow
Suitable for the following Canon PIXMA printer models:
MG5700 | MG6800 | MG7700 | TS5000 | TS6000 | TS9000

Ingredients:

Water, wetting agent: propylene glycol, glycerol; Ethanol.
Det vil måske også interessere dig